It is true after political pressure, but not only, politicians in Portugal have decided to end the Golden Visa to answer the population complaints about high price properties.
No one knows for sure that it was the Portuguese Golden Visa that drove the property prices up in the market, but it is always good (for politicians) to have an easy answer and a scapegoat.
The Portuguese Golden Visa was launched in 2012, with the clear goal of attracting foreign investment into the country. The program, basic, allows non-EU citizens to obtain a residence permit in Portugal in exchange for making certain investments in the country. The Golden Visa in general goes beyond property acquisition.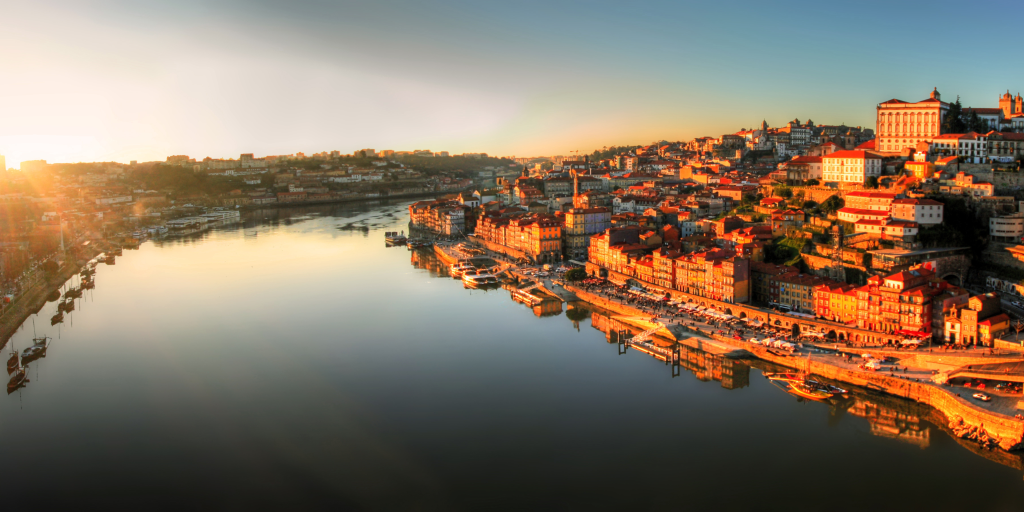 Under the program, foreign investors can obtain a residency permit by investing in Portugal, but what took off on people's minds was the deal to buy a property and get in exchange the residency in the country. Of course that is a simplification of the process, there is a lot more than just that.
The Golden Visa program offers several benefits to the investors, including the right to live and work in Portugal, visa-free travel within the Schengen Area, and the possibility of obtaining Portuguese citizenship after five years of residency. Additionally, family members of the investor can also obtain residency permits under the program.
But we cannot look to Portugal and just think about the Golden Visa as we have described in the paragraphs above. Portugal offers an array of options that have the same benefits or sometimes even more, as I can name here, entrepreneur, start-up, workers mobility, tech visa, companies mobility.
Therefore, when the only tool you have in hand is a hammer, every problem is a nail. In this case, what I want to say is, a thorough assessment on a client's profile will tell us if the Golden Visa was exactly the best option or not, sometimes the client can take advantage of the other programs available.
But even though residency by acquisition of a property is what you want, you can just turn your head a little bit and it is possible to see the same program in Greece for example. The Greek Golden Visa program offers residency permits to foreign investors who invest at least €250,000 in real estate or other qualifying investments.
In my personal opinion, even though we can find similar programs in Malta, Greece, Spain, Latvia or Cyprus, the general feeling is that those programs will be terminated, for economic or political reasons.
Which is normal, a lot of programs come and go. This happens all the time, when one door closes another opens somewhere, just change your mindset and prepare your spirit.
If I have to bet on something, I would bet that the trend for the next couple years will be residency by entrepreneurial investment. Countries are eager to attract massive investments but also to make their population happier. Just a brick and mortar investment can have a real impact on a community where everyone can see the business, how many employees are working there and so on.
This model has been applied in Canada for a while, with the provincial entrepreneur programs, but also with the federal Start-Up visa that encourages foreign entrepreneurs to start innovative businesses in Canada. The program offers permanent residency to qualified entrepreneurs who are able to secure funding or support from designated Canadian investors.
To be eligible for the SUV, applicants must have a qualifying business idea that is supported by a designated Canadian organization, such as a venture capital fund, angel investor group, or business incubator. The designated organization must provide a letter of support for the applicant's business idea.
In addition, applicants must meet certain language and education requirements, as well as pass background checks and provide proof of sufficient funds to support themselves and their families in Canada.
Once accepted into the program, SUV recipients receive a work permit and temporary resident visa, which allows them to come to Canada to launch their start-up. If the start-up is successful and meets certain requirements, such as job creation and revenue generation, the SUV recipients can apply for permanent residency.
The SUV program offers several benefits, including access to Canada's highly skilled workforce, strong economy, and supportive business environment. It also provides a pathway to permanent residency for foreign entrepreneurs who are able to build successful businesses in Canada.
If you want to move overseas, from Europe to Canada passing through the USA or South America, just get your entrepreneur skills ready, have a good business plan in hand and you will be good to go for the next 10 years to come.