IRCC announced that most permanent residency applications would transition to 100% online submission. The transition plan is to roll out between September 23, 2022 until October 28, 2022, and notably includes the more popular programs:
Family sponsorship programs, including spouses and dependent children;
Provincial nominee program streams (PNP);
Start-up visa and self-employed programs;
Caregiver pilots;
Atlantic immigration program;
Quebec investors and entrepreneurs;
This transition means that those applying for one of the listed programs must apply online and cannot submit an application by mail (on paper). IRCC introduced an online portal pilot to optionally submit certain types of permanent residency applications in 2021. Now, with this recent announcement, it will no longer be optional to submit online but rather required.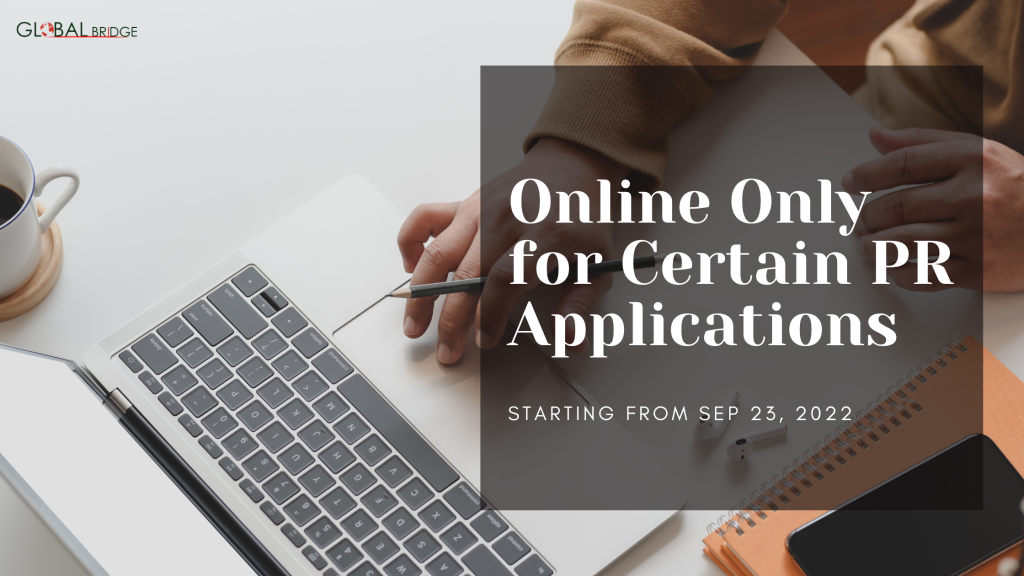 There are benefits and disadvantages to submitting online vs. by paper. Some of the more obvious benefits include:
Not having to submit original documents (though having these on-hand in case they are requested is recommended)
Being assured that you are submitting to the correct place, and not having to worry about whether your package arrived at the correct processing office.
Having immediate confirmation that your application was submitted – though be aware that this is different from having confirmation the application was "received" (i.e. Acknowledgement of Receipt).
One of the major disadvantages is the potential for errors in the online system and conflicting information about how to apply. It has been over one year since the online portal pilot opened, but instructions for how to apply online have still yet to be fully-developed. This has caused confusion among applicants who have been following paper application guides to submit online. One notable example is the inland partner sponsorship application, which allows an open work permit application to be submitted on paper, but not in the online permanent residency portal.
It is expected that with this transition that IRCC will further develop the portal to make submission easier, including modifying their existing application guides designed for paper submissions. However, until then, applicants must be aware that as of later this month, they should be prepared to submit online and not on paper.
In this day and age, having an online submission system is a welcome sight. The benefits largely outweigh the disadvantages, and it's a wonder why this transition hadn't occurred years ago. This online system should also allow for faster and more streamlined processing, but we will see how the transition rolls out in the coming days.
Craig